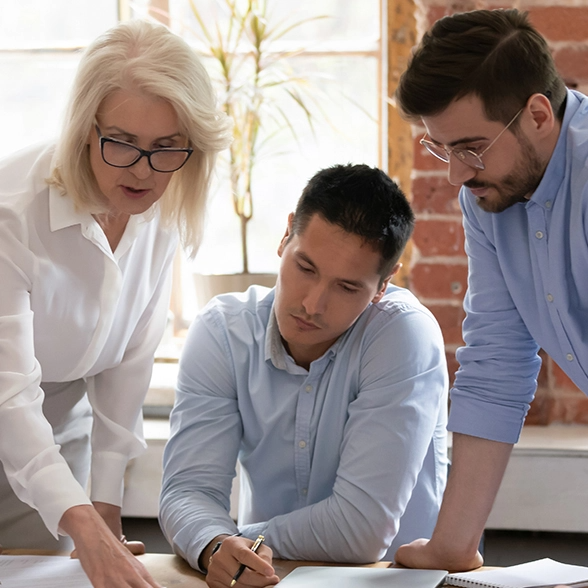 Invest in your most valuable asset—
your existing talent
Attracting external talent is difficult, time-consuming and costly to organizations. The war for talent continues to escalate, particularly for certain skillsets and diverse talent, while employees are quitting jobs at record rates. Organizations reduce risk, save costs and improve productivity by proactively engaging in career development dialogue and driving career growth through internal mobility. We offer structured programs that help people define career goals and develop skills to have career conversations combined with tactical pathways for internal mobility to help ensure that your talent stays with your organization.
Build career skills. Enhance engagement. Accelerate value.
We leverage our deep experience in career development to ensure your workforce has the skills to develop career pathways for progression within your organization.
Integrated Career Development Programs
Develop skills to improve career pathways within your organization
Targeted Career Development Programs
Invest in specific groups to understand needs and help individuals advance their careers
Additional Offerings: Programs for Technology Talent, Athletes, and Students